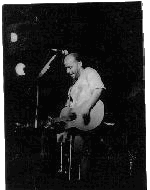 Frente at Melbourne's Big Day Out in January 97, the last day they played together, EVER!
*conditions apply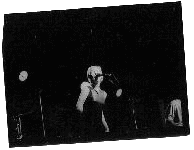 ---
There are plenty more live recordings of Frente floating around, and perhaps some obscure promo-only releases too (one being an acoustic 7" of Ordinary Angels, Oh Brilliance and Testimony). If you find anything not listed below then please email the details. Ta!
---
Swing of the Steel
- the original 4 track Demo tape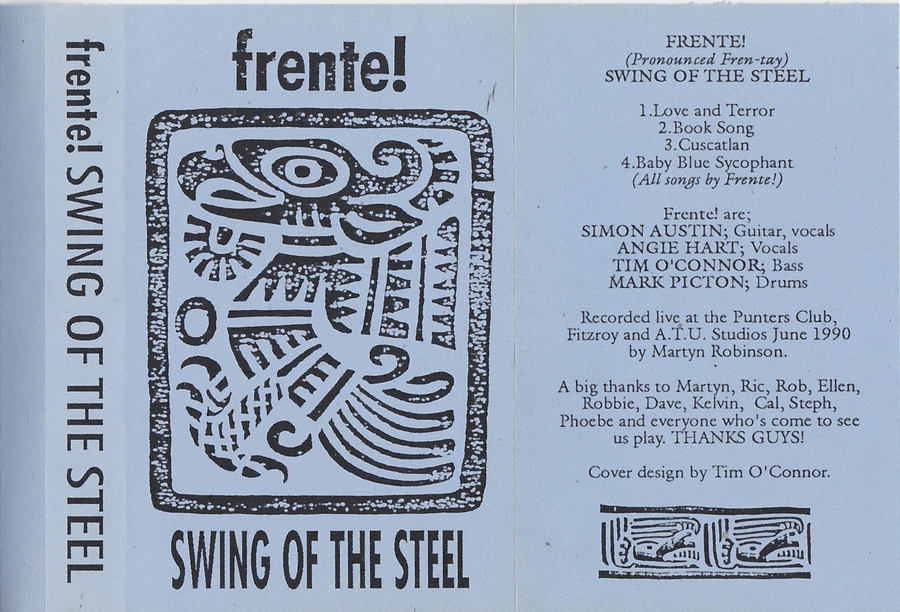 London 27/11/93
Book Song, Most Beautiful, Oh Brilliance, Discipline & Deep Water, Labour Of Love, Risk, Testimony, Explode, No Time, See/Believe, Paper Bullets & Walls, Dangerous, Nadi, Ordinary Angels, Lonely, Accidently Kelly Street
Vancouver 11/18/94
Most Beautiful, Seamless, Oh Brilliance, Explode, Testimony, Labour of Love, Dangerous, ???, See/Believe, Lonely, Reflect, No Time, Girl, Paper Bullets & Walls, Ordinary Angels, Custcutlian, Accidently Kelly St.
Studio Demo- 2MTR session, Holland 10/3/94
Most Beautiful, Paper Bullets & Walls, Labour of Love (5 versions), *I Want You Back, Labour of Love (2 versions), Lonely, Ordinary Angels, Most Beautiful, Testimony (3 versions)
Tower Records Singapore 12/9/94 (Marvin bonus CD PRO-CD-001-M)
Labour of Love, No Time, Ordinary Angels, Bizarre Love Triangle
JJJ Live At The Wireless, Melbourne June 1996
Horrible, Safe From You, Sit On My Hands, Jungle, Burning Girl, Harm, Most Beautiful, What's Come Over Me
RMIT Melbourne 6/6/96 (Shape bonus CD)
Air, Burning Girl, Lonely, What's Come Over Me
Toronto 15/7/96
Labour of Love, Safe From You, Horrible, Lonely, Sit On My Hands, Most Beautiful, Goodbye Goodguy -ambient mix, Burning Girl, Cuscutlan, Harm, The Destroyer, What's Come Over Me, No Time, Ordinary Angels, Book Song
New Jersey 1996
Labour Of Love, Oh Brilliance, Safe From You, Testimony, Horrible, Lonely, Sit On My Hands, Most Beautiful, Goodbye Goodbuy, Burning Girl, Bizarre Love Triangle, Cuscutlan, Harm, The Destroyer, Jungle, Paper Bullets & Walls, What's Come Over Me, No Time, Something Stupid, Ordinary Angels
---